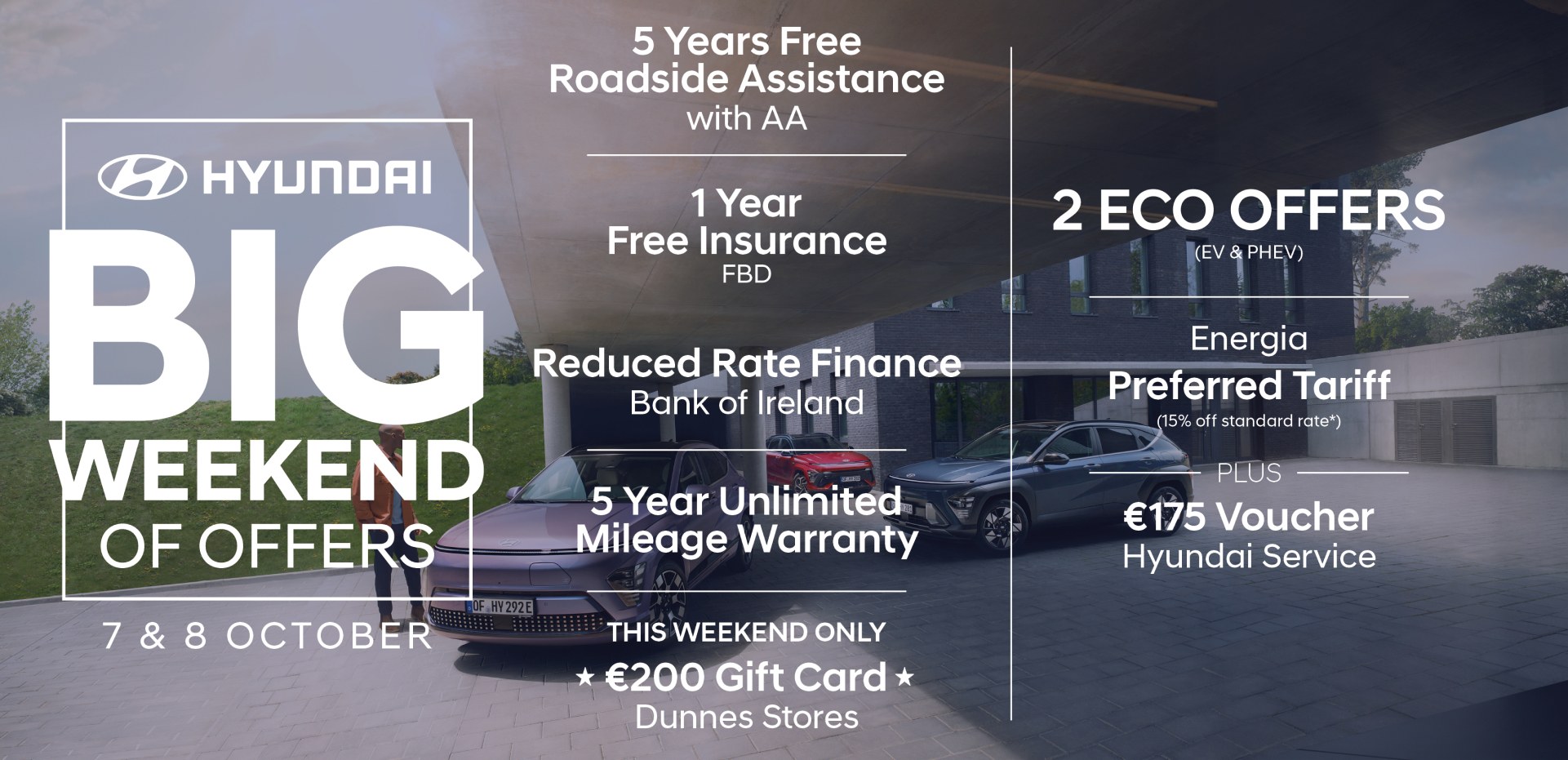 Join us for the Hyundai Big Weekend of Offers at your local Fitzpatrick's Hyundai showroom in Kildare, Naas, or Tullamore.
From Saturday 7th to Sunday 8th October 2023
Join us for Hyundai's Big Weekend of Offers! For any 241 car ordered this weekend, you'll receive a €200 Dunnes Stores voucher. But that's not all! We also have an exclusive Energia Smart Drive offer giving you an outstanding energy rate - the equivalent of driving 614km in your brand new IONIQ 6 for under €6!
Hyundai have also announced a special motor insurance deal with FBD. Order a 241 Hyundai and you can avail of 3 years insurance for a fixed price with the first 12 months free!

Bring the family along and chat with our award-winning sales team about the 241 range of Hyundai vehicles. Here at Fitzpatrick's Garages, we want to make owning and driving your car in 2024 as easy and as enjoyable as possible for you.
Whether it's fully electric, hybrid, petrol, or diesel, our Hyundai showrooms have a host of impressive vehicles full of the latest technology, and safety equipment - guaranteed to turn heads as you drive.
4.9% Low-Cost Finance
The good news doesn't stop there, as we are delighted to announce that we will be offering a low-cost finance option of just 4.9% across the entire range of 241 Hyundai vehicles.
Why not pop into one of our Hyundai Dealerships in Kildare, Naas, or Tullamore to see the Hyundai range for yourself? Our brilliant team will be able to inspect your vehicle on the day and provide you with a trade-in value, whilst also explaining our finance offers to you in more detail.
If you'd like more information, you can give our Sales Team in Naas a call on (045) 848 800, the Kildare Sales Team can be contacted on (045) 533 300 while our Sales Team in Tullamore is ready and waiting for your call on (057) 935 2700.
---
Discover the full 241 Hyundai Range Here!
---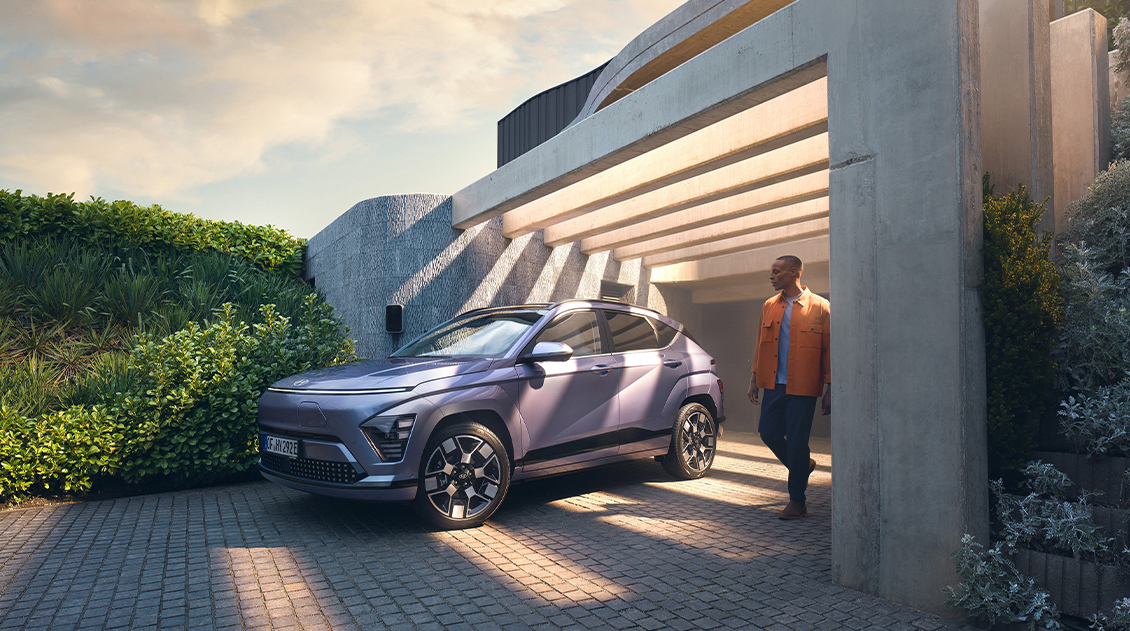 The All-New KONA is here! Bigger, bolder, and more dynamic.
With its futuristic new look, a more dynamic road presence and a larger living space for all your adventures – this bold, upscaled SUV offers you cutting-edge smart tech coupled with the widest selection of powertrains in the segment. Find the perfect KONA to fit your life with petrol, hybrid and coming soon, the full electric model.
---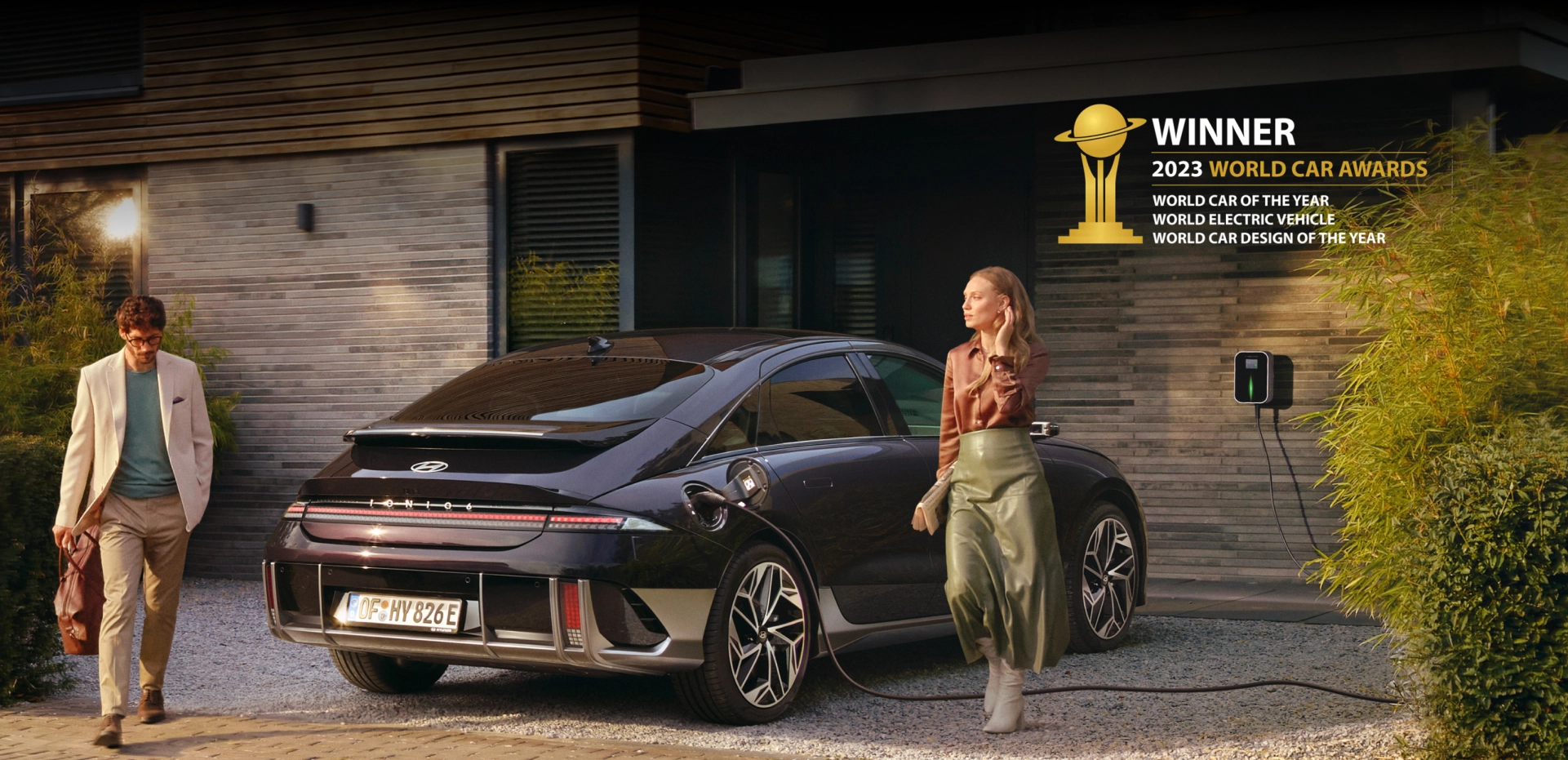 2023 World Car of the Year. The IONIQ 6.
The Electrified streamliner with up to 614km range. Sleek and unmistakably unique, the all-new IONIQ 6 is the silhouette of the new era of electric mobility. Its streamliner design and mindful cocoon-like interior have been created to provide you with a personalised and flexible space that is redefining the in-car experience.
---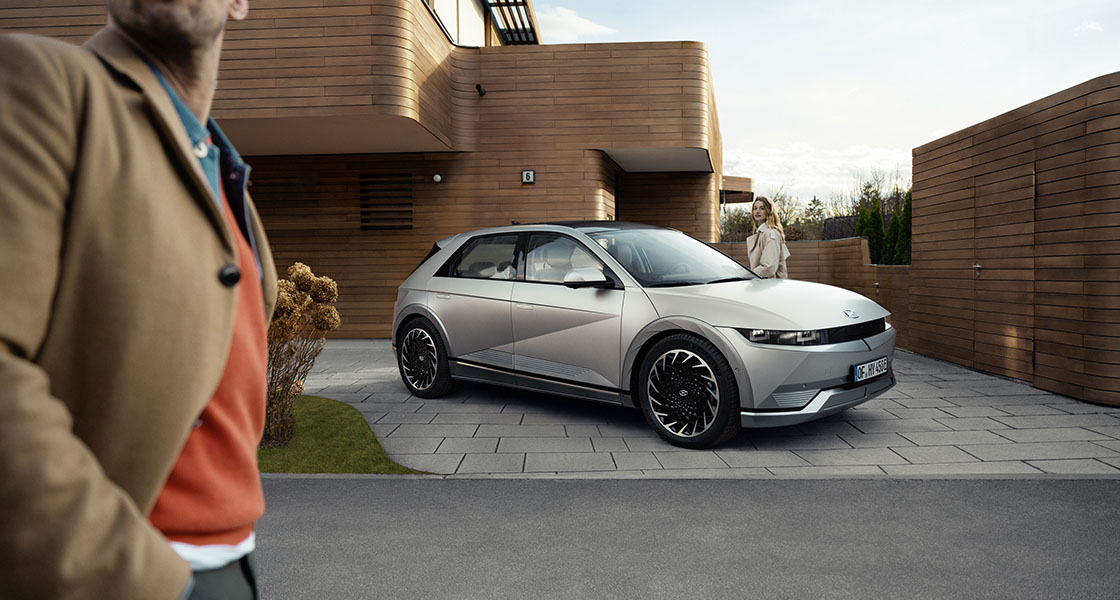 2022 World Car of the Year. The IONIQ 5.
With a host of awards under its belt, breathtakingly beautiful, and amazingly advanced, the IONIQ 5 is redefining the way people look at electric cars. Featuring innovative concept car design and an astonishing array of smart tech, it has been created to take you farther – with faster charging and a sleeker style.
---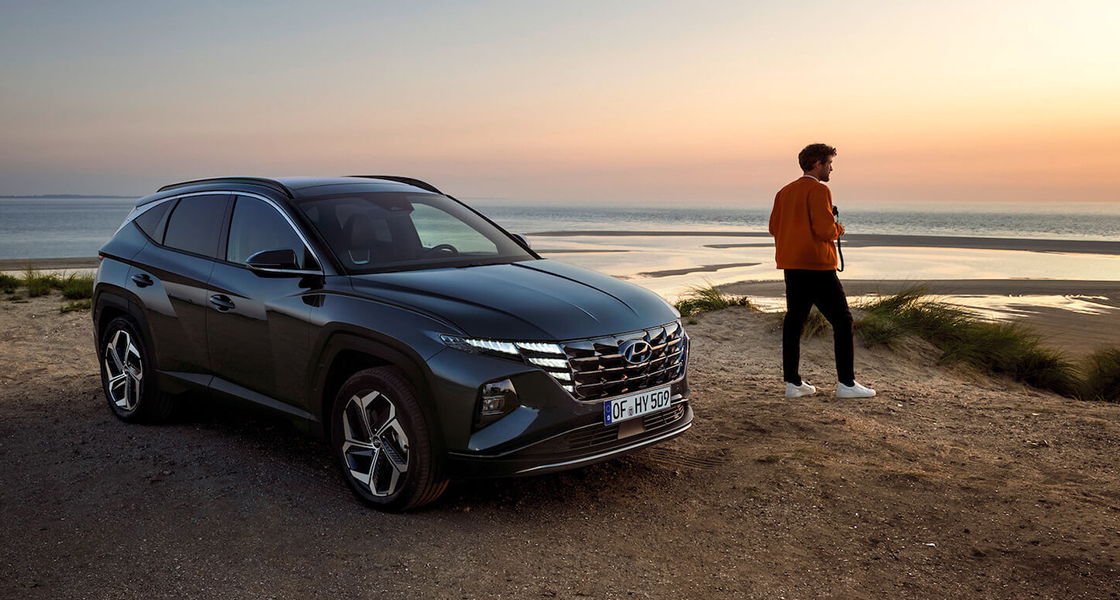 Discover Ireland's best-selling car, the Hyundai Tucson.
When it comes to embracing positive energy and finding a better way to move forward, look no further than the Hyundai TUCSON. In addition to its revolutionary design and a wide array of safety features, Tucson comes with a choice of progressive powertrains – diesel, hybrid and plug-in hybrid.
---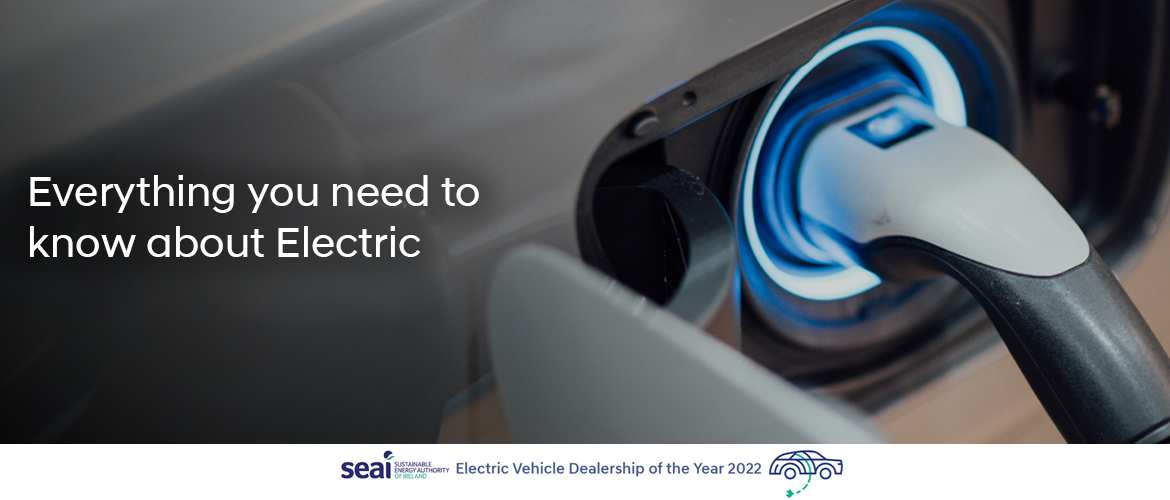 Now's the time to go electric, discover more in our EV Hub
---

Terms and Conditions
1 Year Free Insurance
Enjoy peace of mind with a unique 3 Year Insurance Policy with one year paid for by Hyundai (up to a maximum value of €700 for the 1 year).
Premium Guarantee for a 3 Year Period.
Any Accident during Years 1 and 2 will not affect insurance premiums whilst you are in the programme.
Premium Inflation Protected during the 3 Year Term negating premium inflation expectations due to an increase in material damage claims.
Penalty Points received during the 3 Year Term will not affect Insurance Premiums (legal disqualification will obviously affect the policyholder).
If you cancel an existing insurance policy to join the 3 Year Insurance policy, you may be entitled to a Pro-Rata Refund of Premium from your existing Insurance Provider.
3 Year Insurance Premium can be Financed in conjunction with the purchase of the Vehicle or Paid by the customer up front.
Reduced Rate Finance 4.9%
Avail of our low rate finance when you book and register your 241 Hyundai model. Rates are subject to change and calculated by Bank of Ireland Finance.
This offer is valid until 31st of December 2023.
€ 200 Voucher
Receive a €200 Dunnes Stores Gift card when you book you 241 Hyundai Model by October. Exclusively this weekend October 7th and 8th.
Must book a 241 Hyundai model during the weekend of October 7th and 8th 2023 and register by 31st of January 2024. (Gift card will be posted following the registration of the vehicle).
Preferred Tariff with Energia
Energia's Smart Drive Tariff includes:
15% off standard rates.
The lowest night-time charging rate for EV Drivers of 8.15c.
The longest EV charging window on the market of 4 hours between 2 am and 6 am.
100% Green Electricity.
Customers who switch to Energia will have access to:
A market-leading 20% off any of the other Energia Smart Tariffs.
Discounted options on EV Charge Points.
Smart Solar Bundles offering €750 discount on solar panel installation.
Competitive microgeneration rates for solar customers.
Energia Cosy Homes Scheme for deep retrofits advice and grants.
100% Green Electricity.
Terms and conditions apply. This offer will also be available to exiting Energia customers. Contingent on the Relevant Customer becoming a new Energia customer in accordance with standard industry procedures, for in excess of 15 days, and by transferring from the existing energy supplier to Energia and signing up to Energia's standard supply terms and conditions as a direct debit and online customer." Tariffs subject to change at Energia's discretion."
€175 Hyundai After Sales Voucher
Receive even more piece of mind when booking your 241 Hyundai EV or PHEV model with a €175 voucher your Dealers After Sales department when you transfer to Energia.
Offer valid until 31st December 2023. Limited stock available, Hyundai reserves to withdraw this offer on short notice.